We were chuffed to have been selected to provide a talk at Write The Docs Atlantic this year. We had a great couple of days learning all things software documentation from this amazing community! Thanks to the organizers for a flawless event and to all the speakers for helping us dive into an interesting range of topics. And thanks to everyone who took the time to listen to our talk on The Power of Product Visuals in your Help Documentation. You can see a summary of our talk and link to the recording below.
Your customer's desire for self-service support options, and the importance of delivering superior self-service Support, is well documented. Today's customers are savvy, self-reliant and more than comfortable finding answers to their questions online. And they increasingly use self-service as the first point of contact with your support organization and, oftentimes, your company.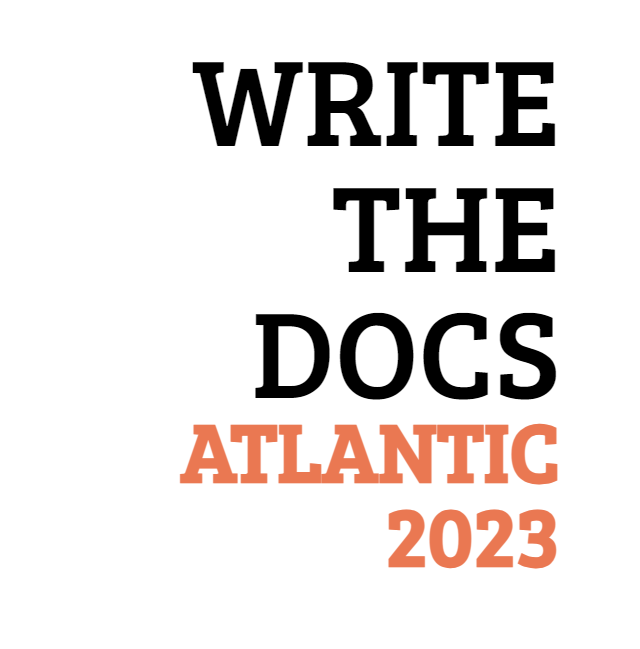 However, as the focus and emphasis on self-service support has increased over the years, the cornerstone of self-service support has remained consistent. The help center remains the cornerstone of self-service support and is overwhelmingly the preferred support channel for customers.
But simply offering your customers a help center is not enough. To ensure you are providing your customers with a high-quality self-service experience, one that ultimately allows them to resolve their own issues, it is imperative that your help documentation, and other instructional content, is easily digestible and up-to-date.
One of the most crucial steps in providing an enhanced self-service experience for your customers is to include product screenshots, and other product visuals, in your help documentation. The product visuals you include in your help documentation are the most immediate way your customer is able to identify the issue the documentation is trying to help them solve. If your product screenshots are fully up-to-date, your customer will easily be able to see that they are in the right place to answer their question. It builds their trust.
You can see the full recording of our talk below, or catch it on Youtube.
You can also following along with the live chat and Q&A from the talk below.
---
Do you have any recommendations on writing good ALT text to achieve similar effects to the beneficial effects of imagery?
Answer: Sharing a few recommendations for writing good Alt Text for your screenshots.
Does title attribute on images help with SEO?
Answer: Some casual commentary on how the title attribute and ALT text help SEO.
In what scenarios have you found screenshots most helpful? Are there situations where they hurt more than help?
Answer: I think there is, and happy to share two examples of when screenshots can hurt more than they help.
In developer-focused documentation, where can we add imagery? Code snippets seem to be just more text (altho definitely important!)
Answer: I hear you, but let me share two examples of where images can be used to enhance developer-focused documentation.
Do you think that in the foreseeable future AI image recognition could help (maybe with ALT text) in a "bulk" automated screenshots pipeline?
Answer: Absolutely. Here are a few words on how we foresee AI can help automatically recognize objects in product screenshot.
Do you have recommendations for selecting the appropriate image format based on different situations or use cases in developer-focused documentation?
Answer: I love this question and I personally think choosing the best image file format for screenshots is super important.
What do you think is the right ratio of number of images to text? I personally find a high number of screenshots annoying, because it interrupts my page scanning flow
Answer: We analyzed tens of thousands of support articles and if anything, I am happy to provide a casual rule of thumb for the right ratio of number of images to text.
Do you think .gifs are better than screenshots with callouts?
Answer: I am sure we'll never stop talking about this, and that is great. A few words on GIFs vs. static screenshots, and two use cases for using GIFs over product screenshots.
How feasible do you think it is to automate screenshot grabbing when you want to show example scenarios that illustrate the product capabilities? Things like "real" data, filled out forms, lists with items that make sense, and so on
Answer: See more on how we imagine you using your Demo Account to facilitate taking automated screenshots to illustrate your products capabilities. A good demo account is the keyword.
---
If you have a question that you don't see answered above don't be shy to reach Dennis or Josh or email hello@launchbrightly.com directly. We are super passionate about product screenshots and removing the manual chore of keeping them updated so always happy to chat! :-)
You can also see recordings of all the other great talks below!
Working with User Experience to Maximize User Success
Hosted by: Katie Riker
One glossary to rule them all: terminology management at scale
Hosted by: Ian Cowley
Papercuts: Stop the Bleed. Reducing information leakage from client-bound documentation
Hosted by: Kristine Sihto
Graphs, not trees: A ground-up approach to fixing a docs site
Hosted by: Matt Dodson
Metric driven documentation
Hosted by: Chirs Noonan
Creating a content pipeline for the Eclipse Che project
Hosted by: Alexander Schwartz and Fabrice Flore-Thebault
Once Upon a Time There Were... Docs
Hosted by: Fabrizio Ferri-Benedetti
Drop the Docs, Get Back to What's Important! How to Create Product Documentation that Encourages User Disengagement
Hosted by: Stephan Delbos
AI ethics for tech writers
Hosted by: Chris Meyns
OpenAPI for Documentarians
Hosted by: Lorna Mitchell
Bootstrap IA Development with In-house Usability Testing
Hosted by: Adam Trujillo and Jeffrey Boruszak