Customer Effort Score (CES) is an important customer experience metric that reflects the amount of effort your customers exert when interacting with your product, finding the information they need or to get a customer support issue resolved.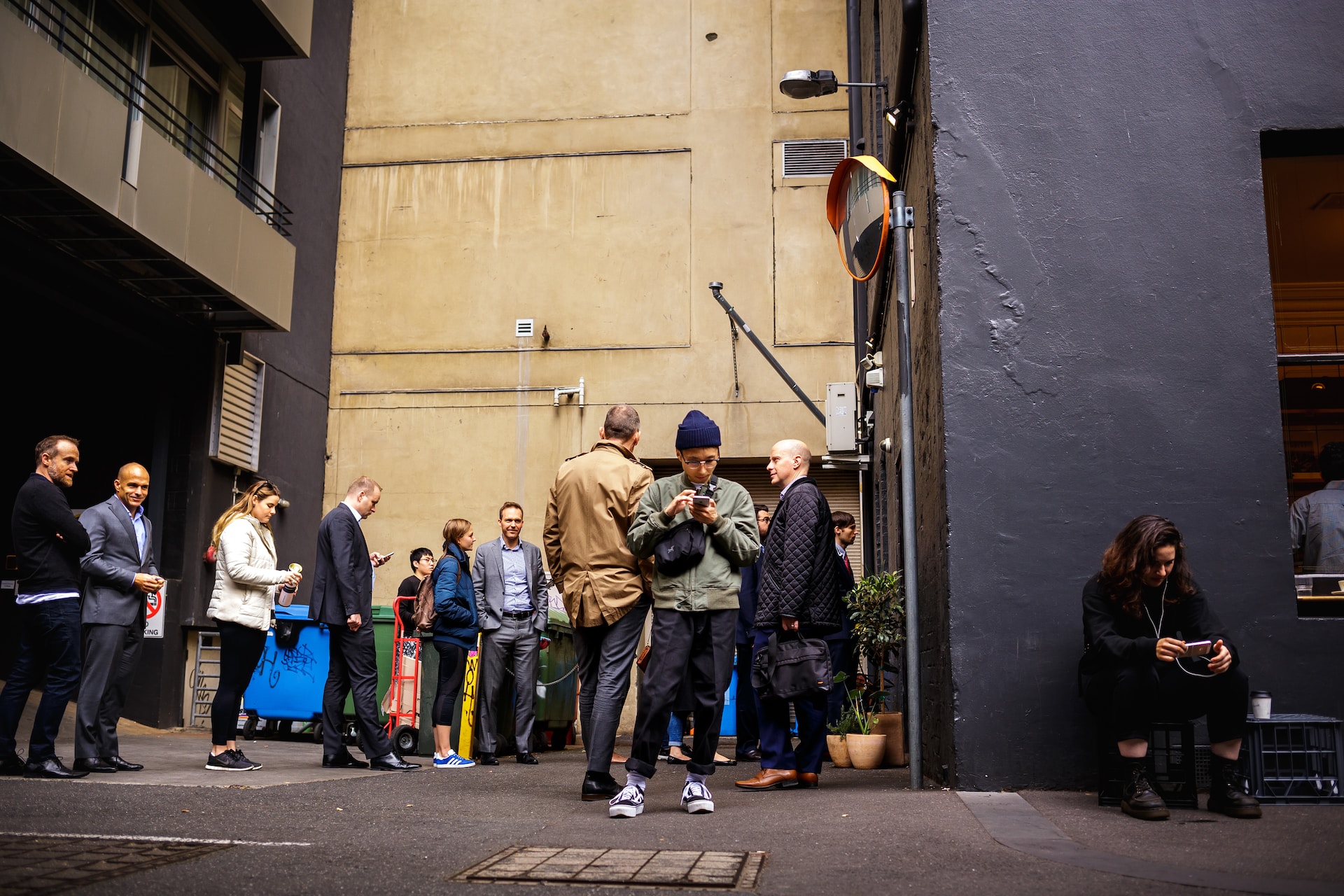 CES has been gaining popularity over the past decade supplementing, and even at times used more predominantly than, other well-known customer satisfaction metrics like CSAT and NPS. It makes a ton of sense when you think about it! Your customers just want to do what they need to do as quickly and as conveniently as possible. CES plays an important role in driving your customer experience strategy, helping you to understand whether you need to address areas of friction for your customers and provide more effortless solutions.
Why your CES matters
Measuring customer effort allows you to understand how effortless your customers find your customer experience, and providing an effortless experience for your customers leads to greater customer loyalty.
Customer loyalty impacts almost all of the metrics that are important to running a successful, and growing, business. New customers are costly to acquire and are more susceptible to churn. Loyal customers are less likely to churn, they make repeat purchases and are more likely to become advocates of your product or service. Simply, they are better for business.
But don't just take our word for it! A Harvard Business Review study found customers preferred a low-effort experience over those experiences aimed to delight and reported:
When it comes to service, companies create loyal customers primarily by helping them solve their problems quickly and easily.
Customer effort more reliably predicts your customer loyalty
Understanding customer satisfaction is a great way of understanding how your product or services are meeting your customers expectations. However, this satisfaction does not necessarily translate to customer loyalty with a Gartner study reporting that customer effort predicts customer loyalty 40% more accurately than customer satisfaction. With Gartner also reporting that 96% of customers who have high-effort experiences are characterized as disloyal, while only 9% of those with low-effort experiences are characterized as disloyal.
CES helps predict the likelihood of future purchases
The Harvard Business Review study also found that CES provides a stronger indication of your customers purchasing behavior than NPS and CSAT. It reports that 94% of customers with low-effort interactions indicated they would repurchase with 88% of those same customers indicating they would also increase their spending.
Customer effort is a strong indicator of customer sentiment
Customer effort is also a strong indicator of customer sentiment and provides useful insight into how likely your customers are to refer you to others. Hubspot reported that 81% of customers with high-effort experiences indicated they would speak about the company negatively. If your company is easy to do business with, your customers are more likely to advocate you to others.
How to measure your CES
Your CES is measured from a single survey question asking your customers how easy they found their experience. Your customers are asked to respond to a question like:
How easy did [Company] make it for you to resolve your issue?; or
How easy was it to interact with [Company]?
And asked to rate the ease of the interaction on a numbered 5-point or 7-point scale, or alternatively using scales like the Likert scale or a visual emoticon rating with face emojis displaying the range of experiences.
Calculating your CES
There are several different ways you can calculate your CES depending on the type of survey you use. However, one of the most common way to calculate CES is to sum the number of respondents who responded positively to your survey (i.e. on a 7-point scale they "somewhat agree, "agree" or "strongly agree" with the ease of interaction with your company) and dividing that by the total number of respondents. It is then generally expressed as a range from -100 to 100.
Customer Effort Score = 
    (Sum of customer effort ratings) / (Total number of survey responses)

The higher your CES, the better. A high CES indicates that you are providing your customers with a more low-effort experience. However, a low CES would indicate that your customers find your business more difficult to interact with and you need to make adjustments to your customer experience or risk losing customers. Unlike other customer satisfaction metrics, there is no clear industry-wide standard score to benchmark against as your CES score, and whether it is considered good or not, will depend on the question you ask and the calculation you use to measure it.
When should you measure your customer effort
Measuring and understanding your CES is important, however it is equally important to deploy the survey strategically to ensure you are gathering information at key stages throughout your customers journey, and to ensure you don't negatively impact customer experience by deploying it too often. Below are some examples of key stages in the customer journey when you may want to collect feedback on customer effort.
Following an interaction that led to a customer purchase
Right after a customer has interacted with your company and subsequently made a purchase is a key point in the customer journey, and a great time to immediately gather information on the level of effort that led to that purchase. To ensure a seamless process, and minimize disruption, you can deploy the survey on the final purchase confirmation page.
Following an interaction with your customer support team
An important time to gather information on customer effort is immediately after your customer interacts with your customer support team or other self-service touchpoints like your help center. Gathering customer effort information immediately after customer support interactions provides valuable insight into how easily your customers are able to find the solutions they need, and how well your self-service tools are performing.
In conjunction with your product teams UI/UX testing
Another important time to deploy your CES survey is in support of new feature or UI/UX releases. This provides valuable information on new feature adoption and helps to identify customer pain points on new releases. Providing real-time feedback to your product team is a great way to help ensure you are continually developing an ever more effortless experience for your customers.
How to interpret your CES results
In the simplest terms, the higher your CES the better. A higher CES suggests that you are providing a more effortless experience for your customers when interacting with your business, while a lower CES suggests there is some friction in your customer experience which needs to be understood and addressed, or you risk churning customers.
As with almost all of your metrics, your CES is not a one-stop-shop that provides you with the full picture on your customer experience. It is a high-powered metric which gives you valuable insight into how your customers view interactions with you, however it does have some limitations including:
The score is measured on a specific interaction so does not provide information on your customers overall experience with your business
It only measures whether your customers found a specific interaction difficult and therefore does not provide information on what made the interaction difficult
The score does not provide any segmentation across your customer base or where in the customer journey they experienced difficulty.
You can overcome some of these limitations by segmenting and analyzing the results based on when the survey was implemented. For example, if you analyze the results for those surveys answered directly after a customer support interaction this will give you a strong indication of how your customers find interacting with your customer support team.
Another option is to include open-ended questions following the initial CES survey response to gain additional insight, and better understand, the reasoning behind a specific score. Some examples include:
What was the main reason for this score?
What can we do to make [Company or Product] easier to use?
Do you want to add anything else?
Improve your CES through self-service support
One of the most important ways you can remove friction from your customers' experience, and improve your CES, is to invest into your self-service support offerings. Customers are increasingly using self-service as the first point of contact with your support organization and, oftentimes, your company with most customers now preferring self-service options over other support channels. And your help center is the cornerstone of your self-service support offering.
A good help center reduces customer effort by empowering them to successfully resolve their own issues without contacting customer support. To help improve your CES, and overall customer experience, it is imperative that your help documentation is easily accessible, up-to-date and easily digestible.
Your help documentation should be easily accessible
Ensuring your help documentation is easily accessible is a crucial part of building a good help center. It's pretty simple, if your customers are unable to find your help documentation they will be unable to use the content to help answer their questions.
The search functionality in your help center can be the difference between your customers easily finding the answers they need easily, or those answers being hidden among hundreds of help articles. Your help center search should be sophisticated and efficient, and include autocomplete functionality that provides your customers with help article suggestions based on the input they provide. Search engines like Google and Bing also display your help documentation. Using product screenshots in your help articles, and including image titles and alt text on your images, is a great way to maximize the SEO performance of your help content.
Keep your help documentation up-to-date and easily digestible
Including product screenshots in your help documentation is another crucial step in providing an enhanced self-service experience for your customers. Adding product screenshots makes your content more interesting and engaging. Your content only has a few seconds to make an impression on your customers, and your product visuals make a big difference. These product images allow you to break your content into more understandable steps, and allow your customers to digest the content in a more simplified way. They increase customer engagement in your content and increase the likelihood of your customers finding the answer they need.
Product screenshots also help to immediately convey what an article is trying to help your customers resolve. If done right, and your product screenshots are up-to-date, your customers will see they are in the right place and use the help documentation to resolve their issue. However, if your help documentation is outdated and the product screenshots in your content are different to what your customers are seeing on their screens, it will erode their trust. Your customers will not self-serve even though the answer to their issue is right there on the page.
Keeping your help documentation updated through manual help center audits, or relying on internal communication channels for product updates, is time consuming and prone to error. LaunchBrightly's automated product screenshot process means you'll never have to stress about missing another product update. You'll automatically be alerted when a product change is made, and the product screenshots in your help documentation automatically updated so the images in your help center will always be up-to-date. Improving your CES and, ultimately, your overall customer loyalty.